Services For Corporate and Donors
CSR Accreditation Benefits
Mark of Quality: The Seal of excellence establishes your organization's commitment to CSR and sustainability.

Proof of CSR Excellence: Display the Seal of CSR Excellence on your organization's documents, website, and touchpoints.
Prestige: Nation and international recognition for adhering to best CSR practice, though our press releases to all concerned bodies & social platforms

CSR Reporting: An online exposure with a comprehensive profile & a link to your website, social media pages, & sustainability reports.

Training: Discounts on Courses, conferences, events & resources. Access to CESRA Networks, publications, and services.

CSR Awards: Member companies will have entry to our CSR awards

Competitive Edge: The reputation with the public attracts Partnership with leaders, experts, from all over the world for collaborations, joint ventures in CSR.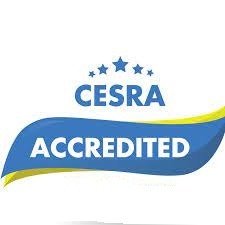 We're here to help charities change the world, Your corporate support will help us cover the costs of the long accreditation process for charities and CSR programs. Submit your company CSR annual Report.