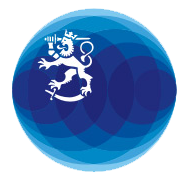 The Embassy of Finland in Nairobi has announced a call for project proposals for the 2020 Fund for Local Cooperation (FLC).
FLC plays a complementary role to the Finnish development co-operation programme in Kenya, with the aim of reducing poverty and inequality. The fund supports the initiatives of Non-Governmental organizations (NGOs) and other non-state actors in Kenya. The support is intended for project-based support only.
Priority Areas
FLC will offer support to civil society organizations under the following priority areas;
Realization of Women's and Girls' Rights:
Promotion of Youth Employment
Human Rights Promotion, Citizen Participation, and Oversight for Accountable Governance:
Funding Information
Grant between Euros 30,000 – 200,000.
The maximum funding available for this Call is 550 000 Euros.
Implementation period: one or two years.
FLC funding cannot be granted:
To government ministries or counties
To Unregistered association or organization
To Support the activities of a political party
For basic research
For single cultural events
For charity
For humanitarian aid
For scholarship or assistance for applicant's personal use
For purchasing land
To a fund
For building the capital of microcredit system
Eligibility Criteria
The applicant needs to be a non-governmental organization,
Civil society organization or
Foundation,
Non-profit private entities registered in Kenya.
Selection Criteria
Alignment with Finland's development policy and the above-mentioned priority areas
Clearly defined project outputs and targeted outcomes supported by adequate indicators, baseline data, and risk assessment
Realistically planned project activities that contribute to the desired outputs
A project budget that is in line with the activities
Previous documented experience and management capabilities of the applicant in the same sector/theme
The applicants must have sound financial records, as well as sufficient human resources for the implementation of the project.
For more information, visit
https://finlandabroad.fi/web/ken/current-affairs/-/asset_publisher/TV8iYvdcF3tq/content/fund-for-local-cooperation-call-for-project-proposals-2020/384951
Are You Searching for Latest Grants, New Donors, Sample Proposals, Jobs and How to Apply Resources?  Get accredited today by CESRA and you will receive all these
[maxbutton id="7″ ]
Submit your Comment/Review