HELP THE VULNERABLE IN NAKURU, KENYA  –  CORONA VIRUS EFFECT
In the Wake of Corona Virus spreading fast in Kenya, The Government has announced a curfew that starts from 7 pm to 5 am.
The Government has encouraged people to work from home to curb the spread of Corona, All academic institutions have been closed down, Social gathering of all manners have also been canceled. This is in a bid to mitigate congestion and the spread of the COVID-19 virus.
While the measures are very much commendable in the road to curb the spread of the virus, the Government has not considered the effects they have on its citizens. When the movements of people are reduced to almost zero, it can result in a negative effect on the communities and their citizens.
Kenya lacks social safety nets for their citizens. A large population of people of Kenya works in the informal sector that means they depend on daily wages, therefore, living from hand to mouth. That's why the Government directive to stay at home order is not or may not work in Kenya and other African countries.
If a family Sustenance depends on daily wages that means without work they obviously cannot feed for themselves.
"I would rather die of Corona than see my children die of hunger" This was a statement by one of a resident in the informal settlement of Ponda Mali area of Nakuru, Kenya.  "How does the government tell us to maintain a social distance, while we are living in crowded houses in the slums" another one shouted from the crowd.
Many are families in these informal settlements who have started to feel the effect of the partial lockdown, and the vulnerable populations, that includes people living in the slums, the women, orphanages, People living in disabilities (PWDS), street families have not been informed by its government if there are plans to consider providing the basic essentials to them. And those that have been promised are skeptical about it due to the well-known bureaucracy in Kenya.
So where does it leave them?  They are no longer worried about the spread of the Virus but how they are going to get the next meal to feed themselves.  "Our Children are getting hungry" The outcry is amplified everywhere you visit. The children are just at home.  Many parents depended on their children eating at school, but now the schools are closed, they have no one to turn to.
We have seen and heard other countries in Africa that are offering social protection that includes Food, access to shelters, free water and electricity among others to their citizens, but Kenya has not yet been able to offer such services as for now. This leaves the vulnerable in a very bad situation and may result in worse outcomes in days to come.
CESRA Kenya is reaching out to all well-wishers who are able to make a donation that would feed a family of 4 people for a week.   This small donation will feed these vulnerable populations in the informal settlements, the accredited children orphanages and the general needy community who have been identified by CESRA.
Consider Donating a COVID-19 food package for a Family, that will feed them for 1 week.
Written by: Julie Chege
CLICK TO DONATE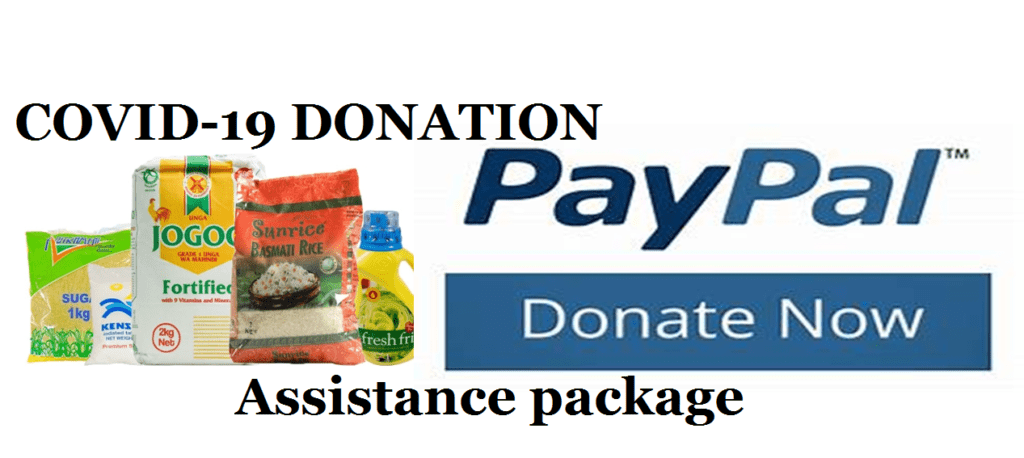 Submit your Comment/Review